The Milwaukee Brewers will be sniffing around the starting pitching market this winter. The top target remaining is Dallas Keuchel. While it would make sense to pursue Keuchel, there appears to be no traction.
In our perfect off-season plan, Dallas Keuchel would sign with the Milwaukee Brewers, providing them the ace that they've long been searching for. However, things do not appear to be moving in that direction.
According to Jon Heyman, there are several teams that are in on Keuchel, but none of them are the Brewers.
Braves, Reds and the Phillies are three prime teams on Keuchel. But what if Yankees lose out on Happ. Might they pounce?

— Jon Heyman (@JonHeyman) December 10, 2018
The division rival Reds are among the teams that are interested in him, but the Brewers are nowhere to be found.
Dallas Keuchel And The Brewers
We've gone over why Keuchel would be a good fit on the field with the Brewers, and for all those reasons, he makes sense.
But also, there are market factors to consider. The Patrick Corbin deal for six years made a pursuit of Keuchel more difficult. Keuchel will now likely be pushing for a guaranteed five years in free agency, which the Milwaukee Brewers aren't likely to give him.
Another limiting factor in the Brewers interest is Keuchel's agent, Scott Boras. Everyone knows Boras clients are willing to hold out for the largest deal possible, making him a difficult target for small market franchises on a limited budget.
With what Keuchel is asking for right now, he's likely way out of Milwaukee's price range. With five guaranteed seasons, he'll likely get around $100 million, an average value of $20 million per year.
Could They Get Back In?
It's possible, but don't hold your breath for it. Keuchel and Corbin entered free agency as the top two starting pitchers on the market. With Corbin earning a six year, $140 million contract, Keuchel is unlikely to settle for anything less than five years.
Unless David Stearns and Mark Attanasio are willing to go five years on a soon-to-be 31 year old pitcher, they're likely going to move on to different targets.
If Keuchel remains on the market into late January/early February and is forced to lower his demands to sign a contract, then perhaps the Milwaukee Brewers could jump in and sign him.
At this moment, it's very challenging to see Dallas Keuchel pitching in a Brewers uniform.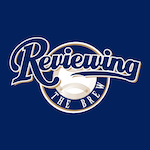 Want your voice heard? Join the Reviewing The Brew team!
David Stearns has had success in the bargain bin however, signing Jhoulys Chacin to a two year deal last offseason. That has worked out so far and Stearns could go there again.