While many were underwhelmed by the return the Milwaukee Brewers received for their slugging outfielder, perhaps they got exactly what fits their roster best.
The Milwaukee Brewers on Friday traded outfielder Domingo Santana to the Seattle Mariners for outfielder Ben Gamel and 2018 draftee Noah Zavolas. Many Brewers fans were hoping that the team could utilize the need of multiple teams in the market this offseason for Santana's skills to fill major holes on the team in the rotation or middle infield and were immediately underwhelmed. When looking deeper, however, this might have been a perfect move – for both teams.
Entering his first year of arbitration and without options remaining, Domingo Santana was an almost-too-obvious trade candidate this offseason for the Milwaukee Brewers. That may have seemed impossible just one offseason ago when Santana was coming off of a season where he hit .278/.371/.505 with 30 home runs and 15 stolen bases in just his first full season.
Frankly, Santana after 2017 was very similar in value to what Mitch Haniger is in the market this offseason. So getting a backup outfielder and a third-day relief pitcher draft pick was a good value? Yes, it really was, and it could serve both teams.
Santana struggled mightily with limited time. He could not get his bat going, and pressing led to expanding his zone in 2018. He saw his walk rate fall from a career 11.5% rate before 2018 to an 8.5% rate. While his swing rate at pitches outside of the zone, per Pitch Info via Fangraphs, increased just 2.4% from 2017 to 2018, his expanding of his zone led to much lower contact rates on those pitches, seeing a drop of 7.2% in contact rate on pitches that he swung at outside of the zone.
Santana was able to play nearly every day due to injuries when he returned to the big league club in September, and he finished with a flurry, hitting .409/.458/.909 over that final month with 2 home runs.
The Milwaukee Brewers did see excellent production from Ryan Braun, Lorenzo Cain, and Christian Yelich, but they did need a more traditional bench outfielder that could play all three outfield positions, and Gamel fits that while not hurting the team offensively. Gamel hit .272/.358/.370 over 101 games and 293 plate appearances in 2018.
He's been able to hit similarly throughout his time in the major leagues in a full-time or part-time role, so he should work well as a 4th outfielder. He also has options remaining, which gives the Brewers more roster flexibility as well.
The third piece in the deal, Noah Zavolas is a right-handed pitcher the Mariners drafted out of Harvard in the 18th round this past June. Zavolas gained notoriety among those who follow Ivy League ball when he no-hit Yale to end Harvard's 8-game losing streak to their biggest rival.
The Mariners used Zavolas as a reliever in the minors, and he produced well with a 3.03 ERA, 1.09 WHIP, and an 11/41 BB/K over 38 2/3 innings. Without a blazing fastball, Zavolas uses excellent manipulation of his pitches along with tremendous control to keep hitters off-base at this time, but he did see a significant velocity increase between his junior and senior year of college, so there could be more to tap into here for the Milwaukee Brewers.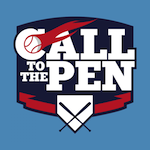 Want your voice heard? Join the Call To The Pen team!
While many Milwaukee Brewers fans may have wished for more in sending away their hulking 6'5″, 225-pound slugger, the return should fit well in Milwaukee's team building for 2019, while Santana should show well in Seattle with everyday at-bats as well – a rare deal that helps both teams.