The well traveled Quintin Berry has brought his playing career to an end, as he will be joining the Milwaukee Brewers coaching staff in 2019.
If one was to look up the definition of a well traveled ballplayer, one would likely find an image of Quintin Berry. He was a part of 12 different organizations over his career, appearing with a different team in every one of his five major league stints. His final major league appearance came in 2017 as a member of the Milwaukee Brewers, a seven game stint where he essentially served as a pinch runner.
After being released by the Brewers on August 23, and signing with the Yankees four days later, Berry is back. However, it is not as a player, as he has announced his retirement. Instead, he will be serving as Milwaukee's outfield and baserunning coordinator for the 2019 campaign.
More from Call to the Pen
It is certainly a role that Berry would seem to be a perfect fit for. After getting most of his playing time in 2012 as a rookie for the Tigers, he had settled into a role as a pinch runner extraordinaire, getting only 15 plate appearances in his final 38 major league games. Overall, Berry produced a respectable .262/.333/.364 batting line, with 19 extra base hits in his 345 plate appearances. However, his value was truly with his legs, as he stole 29 bases in 31 attempts.
Berry proved to be the same hitter in the minors. His overall .257/.350/.327 batting line was not something that would get the attention of major league teams, but he stole 399 bases. That speed, as proven by the likes of Dave Roberts and Terrance Gore, can be a game changer in the postseason.
The Brewers could use help on the basepaths next season. Athough they ranked third in the majors, and led the National League, with a 79.49% success rate in steals, they struggled in other areas. The Brewers only took an extra base 39% of the time, ranking 22nd in the game. Milwaukee also ran into 56 outs on the bases, tied for 11th in the majors.
As it was, the Brewers were only a game away from their second World Series appearance in franchise history. With a solid lineup and a formidable bullpen, this is a team that can make noise in 2019. Improving their performance on the bases could make a major difference.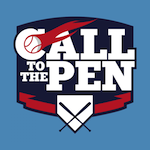 Want your voice heard? Join the Call To The Pen team!
That will be the task set forth in front of Quintin Berry, as he joins the Milwaukee Brewers coaching staff. Given his role as a major leaguer, it is a task that Berry is well suited to take on.